10 Christmas Gift Ideas For A Car Enthusiast: 2020
---
Preface
If you're anything like me and you Google "Gift ideas for ___", you're usually presented with a list of cheesy items with Amazon links. These gift ideas will usually do nothing more than get a subtle "Thanks" from the receiver, Then are used once and are never seen again. Here at Dashes Direct we are all car lovers and believe in authenticity. So this article is curated to include gifts that would really mean something and get more than that subtle "Thanks". All of the links and mentioned brands we are not affiliated with and If you buy something through a link my paycheck stays the same. I wrote this list in descending order with #10 being a nice gift to #1 being the ultimate gift.
10. Stylish Car Shirts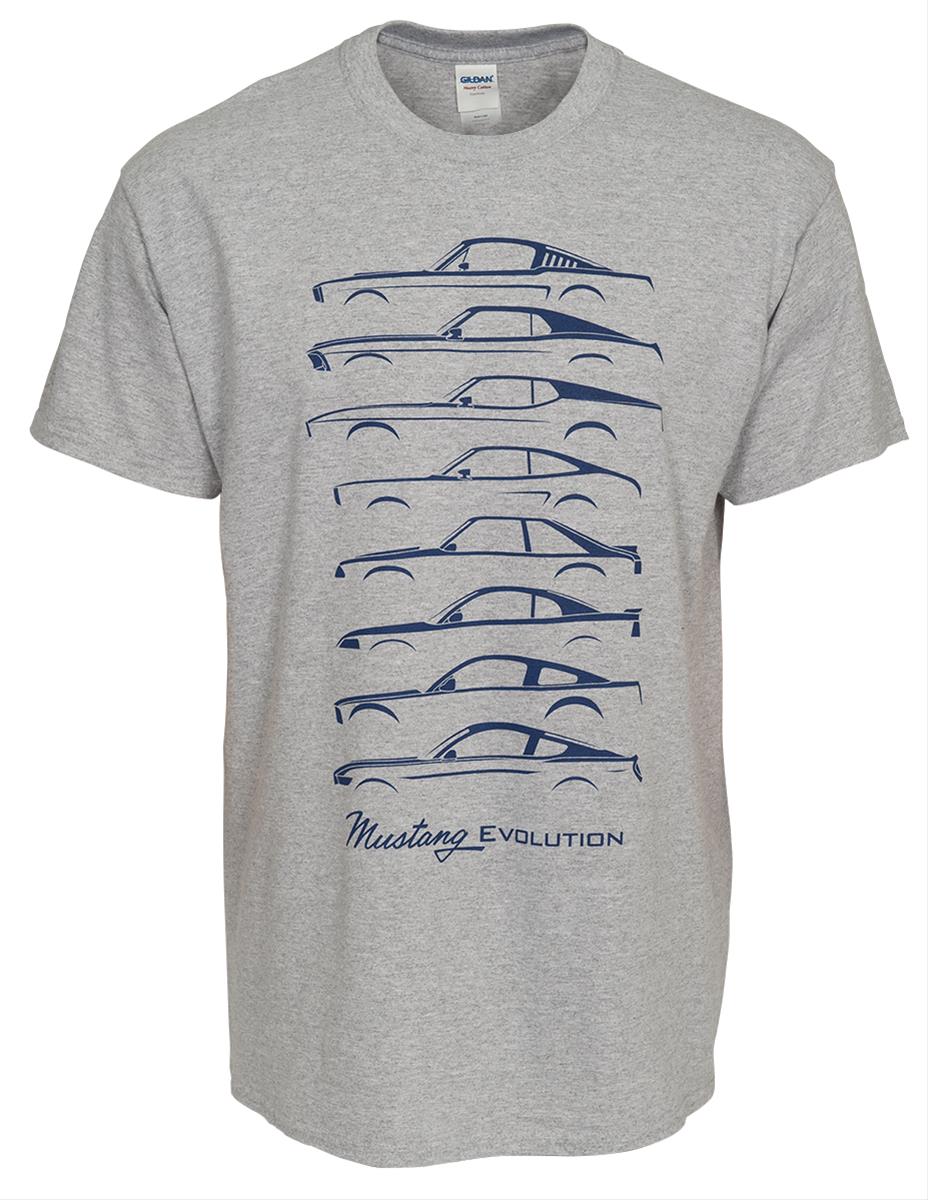 Okay I'll admit, this idea is walking the line of a "cool thanks" or a shirt that is worn. The trick to car shirts is to go for the subtle but stylish. Not a cheesy that becomes a nightshirt or garage shirt. I recommend staying away from the comical stuff such as "Old guys rule" or "I'm not old I'm classic" unless your intent is a little laugh, more than likely that shirt won't be seen again. Usually the best shirts are the car design ones that represent your car enthusiasts cherished car. Try to find the subtle ones such as the side profile of the car or the headlights.
Some designs I enjoy are Blipshift, Manual Gearbox Preservation Society, and Petrolicous.
The Manual Gearbox Preservation Society
9. Personalized Artwork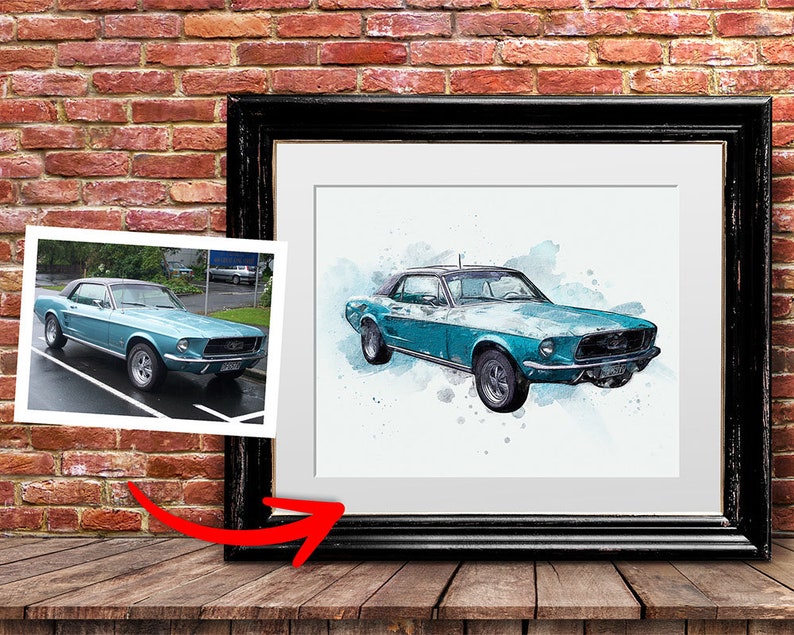 Personalized stuff is usually always a win. There's many websites like Etsy that where someone offers his/her service of painting, drawing, ect. Having a painting of a finished project car to hang in the garage or office will always be appreciated. If your car enthusiast has a current project car that isn't running but is being built, still having a painting done now and then another later when it is finished is a cool idea.
https://www.etsy.com/listing/850743722/custom-car-portrait-gift-for-car-lovers?ref=hp_rv-1&pro=1
8. Car Model Or Lego

I'm a little biased with this one because I personally think they're really cool. Lego offers their Technic or Creator categories which are more of like model replicas than a toy. These models usually have working doors, hood, and an engine. Building one of these would be fun and relaxing, then having it on your home office desk as a model would be enjoyable for a long time.
https://www.lego.com/en-us/product/ford-mustang-10265
7. Nice Pair Of Driving Shoes
If your car enthusiast has a car he/she enjoys driving and does cruises or similar, a pair of driving shoes could be appreciated. Brands like Piloti make shoes that are thin in the toe area for better pedal feel and a rounded heel for gear changes. They look very stylish and also have some vintage versions with leather.
6. Vintage Inspired Watches

A great looking vintage inspired watch doesn't have to break the bank. One of my favorite brands is Straton Watch Company who make watches around $270 and up and they look great. The style is very automotive inspired with a vintage drivers twist. I recommend staying away from brand name watches such as having Ford on your wrist or a speedometer. Something that will be enjoyed for a long term and that can be worn to dinner without feeling embarrassed.
https://www.stratonwc.com
5. Track Art

A lot of us here at Dashes Direct also love motorsports, From desert racing to autocross we've participated in many events and also attend many. If  the car lover in your life watches some form of motorsport, loves the history, or participates than a track sculpture is a great idea. I personally have a few at home with the first one being a gift which was the first track I've ever driven on. Now I've continued this into a collection with every race track I've driven on.
https://www.tracksculptures.com/
4. Good Tools
If you're going to buy some tools than keep it brand name and useful. A lot of the "as seen on TV" tools are just a gimmick and end up breaking. You don't even have to go all out, even some useful stuff like zip ties, WD 40, or a name brand screw driver set works great.
3. Planned Trip To Car Show Or Auction
Now these last 3 recommendations are closely related but offer different experiences. Also, this is bigger money territory but all 3 are an experience that would not ever be forgotten. Currently during writing, the Corona Virus still has many businesses and events shut down so this would be a future trip or idea. Usually I like to make a print out that has the event on it and put that in a box for the person to open it. The first trip idea would be a car show or auction. Especially something like pebble beach concords or Barrett Jackson is a great opportunity to not only see some cool cars but the experience of being at an auction is exciting.
2. Car Museum Tour
Car museums are awesome and underappreciated I think. Being able to see some iconic cars and seeing the history is amazing. Some recommendations I have is the Gallery of speed NHRA museum in Pomona California, The Peterson Automotive Museum in Los Angeles, and the Shelby museum in Las Vegas. Pictured above is the Shelby museum which was obligatory after I bought my first Mustang.
https://www.shelby.com/en-us/Shelby-Las-Vegas/Shelby-Heritage-Center-Home
1.Driving Experience

This is another biased recommendation because this is from personal experience. In my previous life I worked as a Racing Instructor at one of these and as a gift the driver was always ecstatic. If your giving for a classic car lover than I recommend getting him/her a driving experience in the modern day equivalent. There's many of these around and other experiences such as driving a NASCAR or Indy Car. A huge personal recommendation is to purchase a few more laps than the minimum. At the place I worked at the minimum was 5 laps around and usually by the 5th lap the driver was just getting comfortable enough to get a feel for the car and track.
https://exoticsracing.com/las-vegas-supercar-driving-experience?gclid=Cj0KCQiA5bz-BRD-ARIsABjT4ng_Z4PsrVWmntG-icMbAQKp1r6H3A6n9y_webiFjFUC9Rxd_uFkeloaAipBEALw_wcB
0. Bonus: Authentic Memorabilia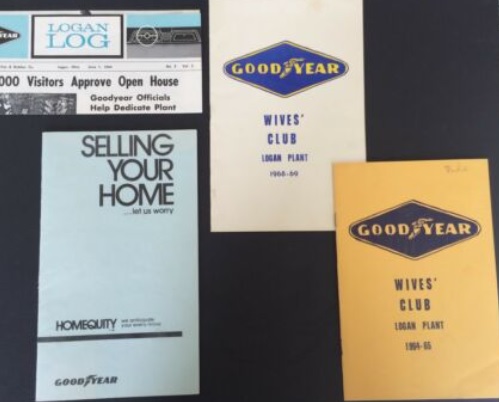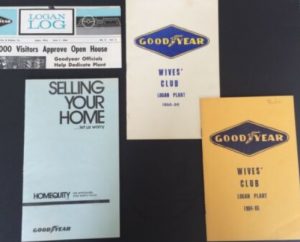 This is a bonus idea because it is a little hit or miss. Going through Ebay, Craigslist, or other used buying services you can occasionally find some cool vintage memorabilia that is authentic. Sometimes it costs a pretty penny for some items but every now and then there's a gold find. For example while doing some research for the article I wrote titled "The Story Of Ford Original Tooling And The "Golden Girls" (Check it out here https://dashesdirect.com/the-story-of-ford-original-tooling-and-the-golden-girls/) I came across some memorabilia for sale on ebay. Pictured above is a few of the items which were brochures, manuals, and photos from the Good Year factory that made the original Ford Mustang dash pads. Dashes Direct purchased the tooling from Ford that was used in these factories and are still used today. I thought It would make a cool gift for the boss and purchased them.  (If you're reading this boss I would like the Lego set please)